Bill Barr Brought His B.S. to St. Louis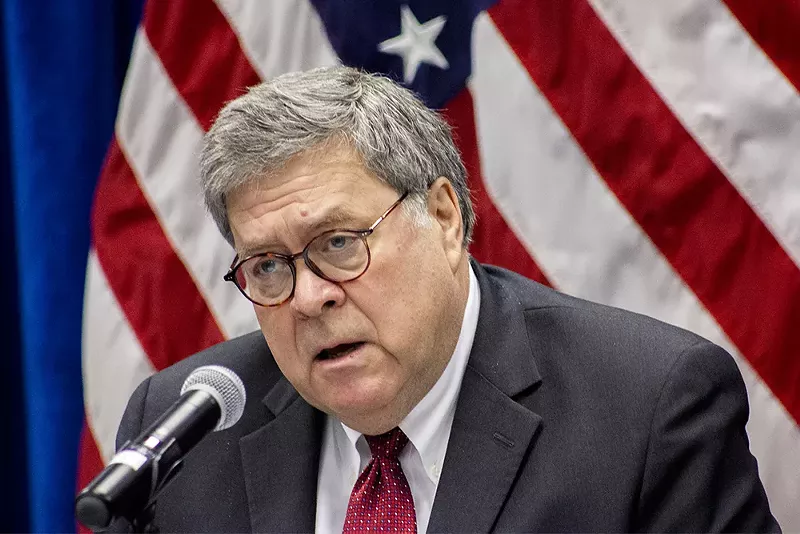 U.S. Attorney General Bill Barr is something of a rare sight these days, but on Thursday he swept into a conference room in St. Louis' federal courthouse to helm a painfully brief press conference on "Operation Legend" — and while Barr and the assembled police officials touted the program as successful, the details they unveiled fail to provide a compelling case that federal intervention has actually changed much about a historically violent summer in St. Louis.
"The first duty of government is to protect the safety of its citizens," Barr told the reporters. "That is primarily a state and local responsibility, but the federal government can make a contribution primarily in the area of guns and gangs and drugs."
Barr's remarks on Thursday lasted less than ten minutes and he took no questions — though questions remain about a federal operation touted as leading to 650 arrests, 219 weapons seized and 274 people facing federal charges.
Beyond those numbers, the only data released by Barr's press conference took the form of a single poster printed with crime statistics.…