Can the Wizards catch the Nets in the East? | The Jump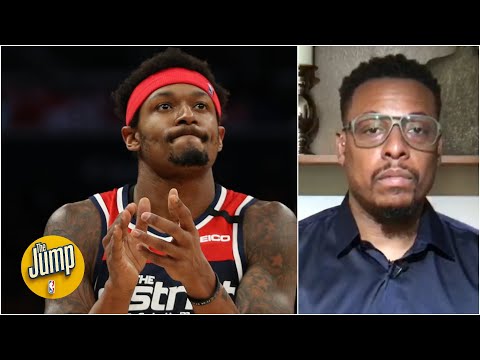 With DeAndre Jordan adding to the list of Brooklyn Nets opting out of playing the NBA's restart in Orlando, The Jump discusses how the situation offers an opportunity to players like Joe Harris, Caris LeVert and Jarrett Allen to increase their worth. (2:55) Rachel Nichols, Paul Pierce and Brian Windhorst evaluate the playoff hopes for the Washington Wizards.
#NBA #TheJump #ESPN
✔️Subscribe to ESPN+ //plus.espn.com/
✔️ Get the ESPN App: //www.espn.com/espn/apps/espn
✔️Subscribe to ESPN on YouTube: //es.pn/SUBSCRIBEtoYOUTUBE
✔️ Subscribe to NBA on ESPN on YouTube: //bit.ly/SUBSCRIBEtoNBAonESPN
✔️ Watch ESPN on YouTube TV: //es.pn/YouTubeTV
ESPN on Social Media:
► Follow on Twitter: //www.twitter.com/espn
► Like on Facebook: //www.facebook.com/espn
► Follow on Instagram: //www.instagram.com/espn
Visit ESPN on YouTube to get up-to-the-minute sports news coverage, scores, highlights and commentary for NFL, NHL, MLB, NBA, College Football, NCAA Basketball, soccer and more.
More on ESPN.com: //www.espn.com