Stephen A. Smith takes fan questions about NBA, NFL and UFC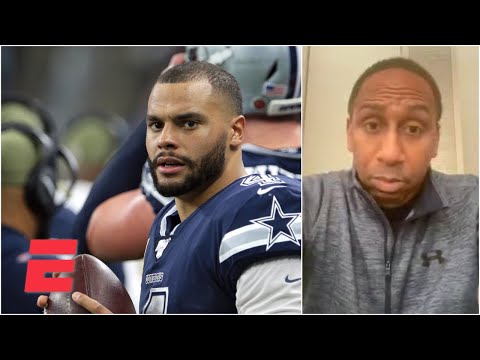 Stephen A. Smith reacts to the big developments early on during 2020 NFL free agency including Tom Brady signing with the Tampa Bay Buccaneers and Dak Prescott not getting a long-term contract with the Dallas Cowboys. Stephen A. discusses the state of sports during the coronavirus pandemic before answering questions about the NBA, Khabib Nurmagomedov vs. Tony Ferguson, Conor McGregor wanting a rematch vs. Khabib and Deontay Wilder wanting a third fight vs. Tyson Fury.
#ESPN
✔️Subscribe to ESPN+ //plus.espn.com/
✔️ Get the ESPN App: //www.espn.com/espn/apps/espn
✔️Subscribe to ESPN on YouTube: //es.pn/SUBSCRIBEtoYOUTUBE
✔️ Subscribe to NBA on ESPN on YouTube: //bit.ly/SUBSCRIBEtoNBAonESPN
✔️ Watch ESPN on YouTube TV: //es.pn/YouTubeTV
ESPN on Social Media:
► Follow on Twitter: //www.twitter.com/espn
► Like on Facebook: //www.facebook.com/espn
► Follow on Instagram: //www.instagram.com/espn
Visit ESPN on YouTube to get up-to-the-minute sports news coverage, scores, highlights and commentary for NFL, NHL, MLB, NBA, College Football, NCAA Basketball, soccer and more.
More on ESPN.com: //www.espn.com